Chris Prochnow, Director, Quality and Manufacturing Process, Joins Salco Products
October 18, 2018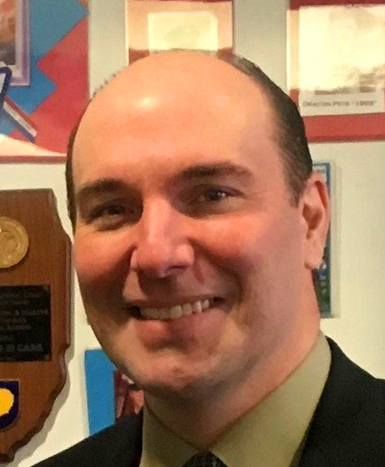 Lemont, IL (2018) Salco Products, Inc. is proud to announce, and welcome, Chris Prochnow as Salco's newest team member.
Chris Prochnow joins Salco Products with 20 years of experience in railroad tank car and furnace manufacturing. As the previous Manager of Manufacturing Engineering at Union Tank Car Company, Chris designed and supervised the build of various custom pieces of equipment for their manufacturing plants. This included managing the Tooling Fabrication Department, and supervising the field installation work for their specialized equipment.
While working as a Design Engineer for Watco Supply Chain, Chris learned SolidWorks and was instrumental in designing a new DOT 117J class car by independently solid modeling the entire car.
Chris also worked at Armil C.F.S., an industrial furnace company, as their Lead Mechanical Engineer. Chris managed projects from engineering through to production, and developed a standardized guide for modeling and drawings.
Chris holds a Bachelor of Science Degree in Mechanical Engineering Technology from Purdue University, where he has served as a guest lecturer, and taught three (3) semesters of AutoCAD and two (2) semesters of Statics (engineering study of bodies at rest).
Chris is AutoCAD and MicroStation proficient, Certified SolidWorks Associate (CSWA), Certified SolidWorks Professional (CSWP), Certified SolidWorks Professional Advanced Weldments (CSWPA-WD), and Certified SolidWorks Professional Advanced Sheet Metal (CSWPA-SM).
"We are extremely fortunate to gain an employee of Chris's caliber," commented Tom DeLafosse, Vice President, Technical Consulting Services. "His industry and technical knowledge makes him the perfect addition to the Salco team." Chris's primary responsibilities will be leading our efforts in Quality Control through risk assessments, and the development of our process control standards. This will entail working with procurement, engineering, operations, and quality.
If you would like to contact Chris, he is reachable by email at chris_prochnow@salcoproducts.com, or by phone: Cell: 312-505-4701/Office: 630-343-0838
For more information on Salco Products, please visit our website at
www.salcoproducts.com or call 630-685-4661.