Mid Rail Kits
Midrails and toe boards enclose tank car platforms and provide protection from workers slipping and falling off.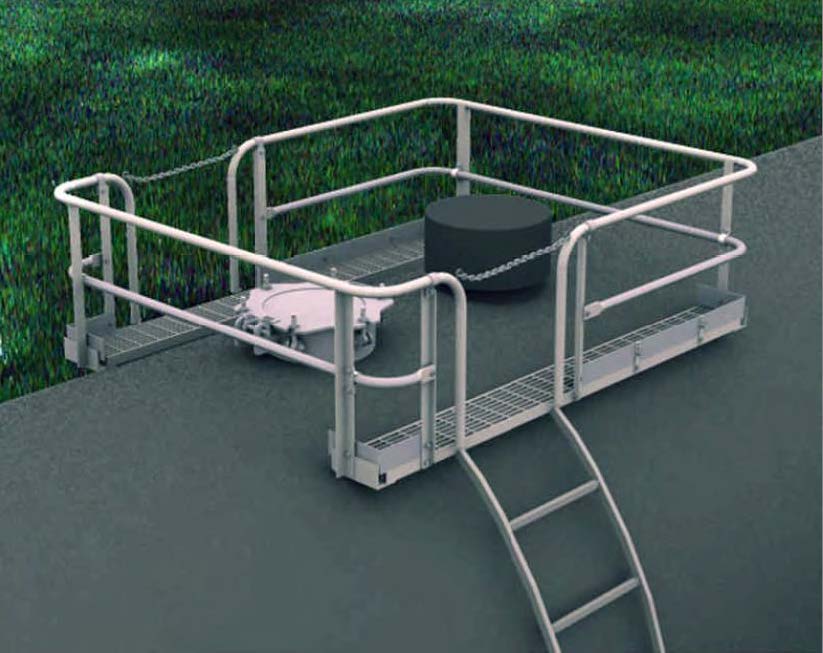 Provide Protection For Your Workers
---
Salco designed Midrails and Toe Boards meet the FRA standards and requirements of manufacture, repair and securement of safety appliances on tank cars without underframes.
FRA Technical Bulletins:
NO WELDING REQUIRED • CUSTOM DESIGNED TO FIT YOUR FLEET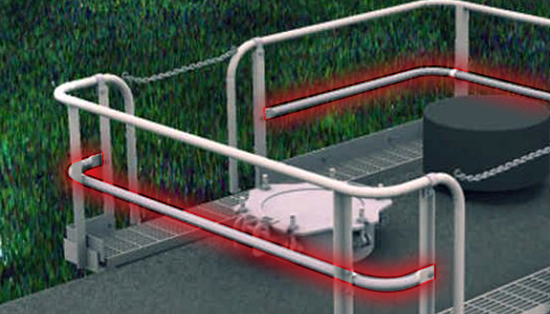 MIDRAILS
Midrails enclose tank car platforms and provide protection to keep workers from slipping and falling.
Midrails can be retrofitted to accommodate existing platforms with bolt-on designs.
Midrails are available in a powder coat finish, or any color coat to suit your fleet.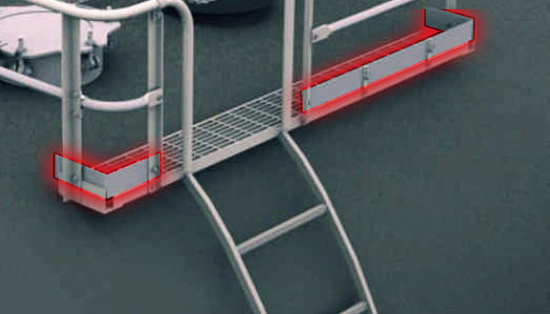 TOE BOARDS
Added Toe Boards help protect workers from slipping off, as well as protecting workers below from tools and other objects accidentally being kicked or sliding off of the platform.
Simple installation design accommodates varying width platforms.
To inquire about Midrails and/or Toe Boards for your operation, contact our
Customer Support
department today!