Have You Heard? Salco Products Has a Brand New Website!
May 1, 2018
Celebrating its 35th year, Salco Products, Inc. is excited to announce the release of our newly redesigned website - www.salcoproducts.com.
The new site has been crafted to be faster than ever, easier to navigate and has more information right at your fingertips.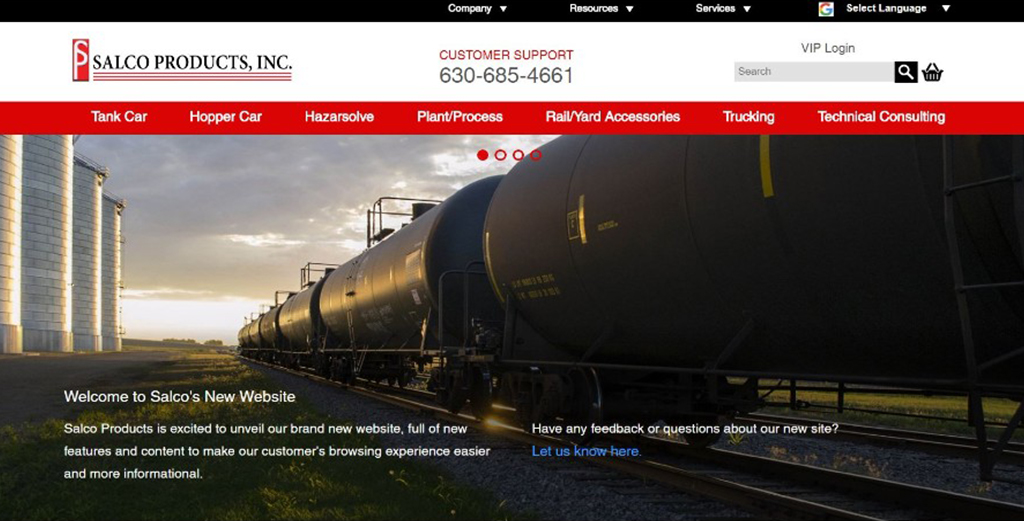 Some amazing new features include:
---
"Add To Quote" basket: This time saving feature allows you to quickly request price and lead time directly from the product page on any number of products you are interested in.
---
Faceted Navigation: Sifting through endless pages of product results to find what you need can be discouraging. Filter functionality has been added for an easier and more efficient product search.
---
Responsive Design: In today's digital age, our products and services are being accessed more frequently through mobile devices and tablets. Our responsive design adapts to any platform being used to create a better browsing experience.
---
Resources: Our robust resource section connects you to informative literature, detailed product drawings and helpful industry tools.
---
We encourage you to visit and explore our site to discover the full spectrum of how Salco Products, Inc. can provide solutions to your transportation needs.
Have any feedback or questions about our new site?
Let us know here.