How Salco Achieved Over 500 Injury Free Days
May 15, 2019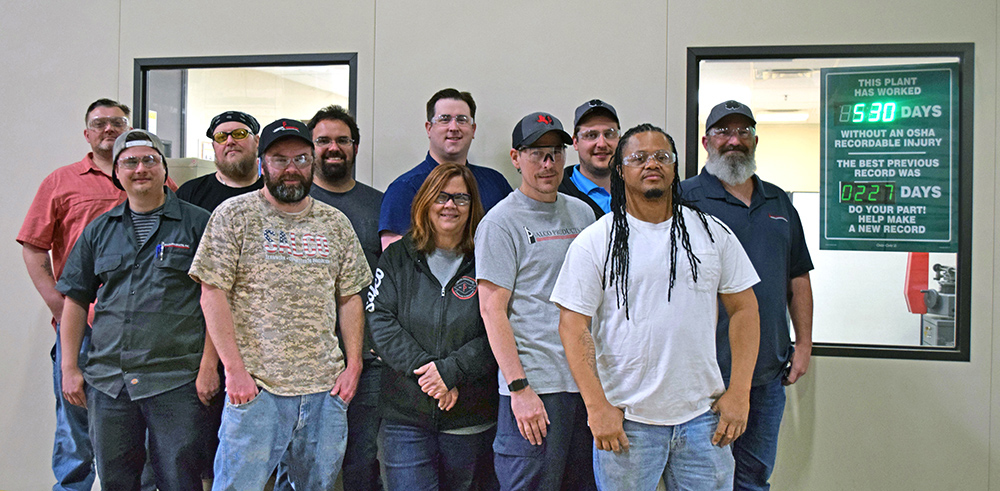 Salco recently surpassed its 500th day of being injury free! This has been a company-wide effort led by Salco's dedicated Safety Committee (pictured above). Safety has been a core value of Salco Products since the Company's establishment in 1983. 36 years later, safety still remains the top priority amongst our employees.
Below are five implemented safety concepts that have proven instrumental in achieving our goal and setting a new safety record.
1. S.T.O.P. Observation Training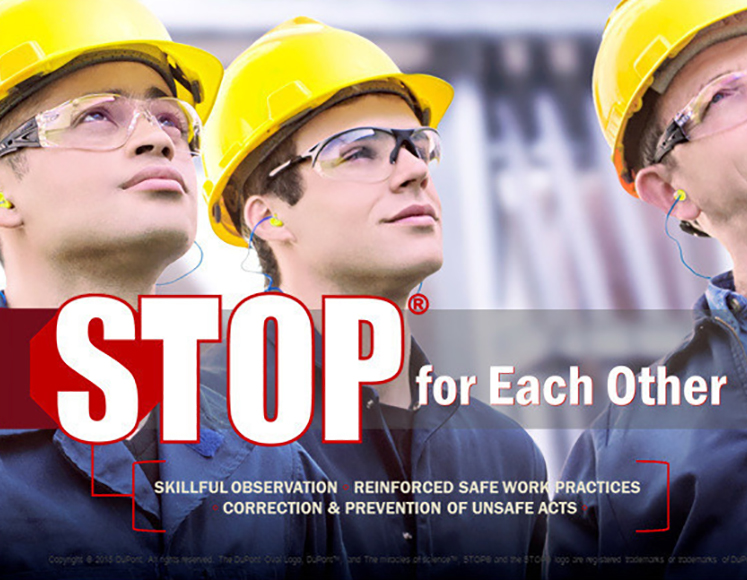 Every member of Salco has undergone DuPont™ STOP® Safety Observation Training. This training has since helped Salco prevent injuries by increasing safety awareness, and helping people talk with each other about safety. Not only does this program emphasize the human benefits, but also the financial impact in real dollars and cents.
STOP® programs are based on tested principles that have been proven to help reduce incidents and injuries. It uses a combination of methods to give people the information, skills, and willingness to work more safely.
The program works through skillful observation, positive reinforcement of safe work practices, and the correction and prevention of unsafe acts.
2. RAVE Messaging Alert System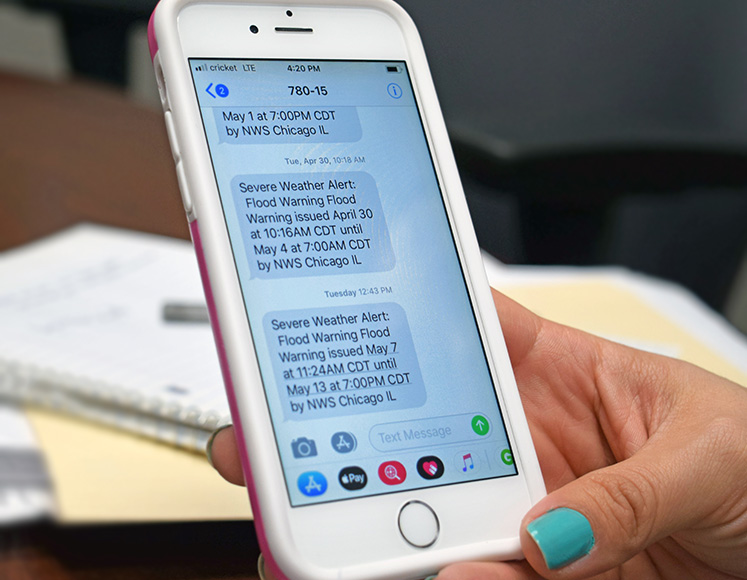 Salco utilizes RAVE's Mobile Safety System. This software allows employees to share safety related notifications about weather, company drills, and emergencies to employees.
Some of the software's key features include:
• Weather warning forecasting; floods, tornadoes, extreme temperatures, etc.
• Improving employee communication about company drills via a warehouse intercom system.
• Quick awareness of emergency situations such as an active shooter in their facility.
RAVE is one of the many ways a safety dedicated communication method can help keep order and safety during emergency situations.
3. Improve Facility Security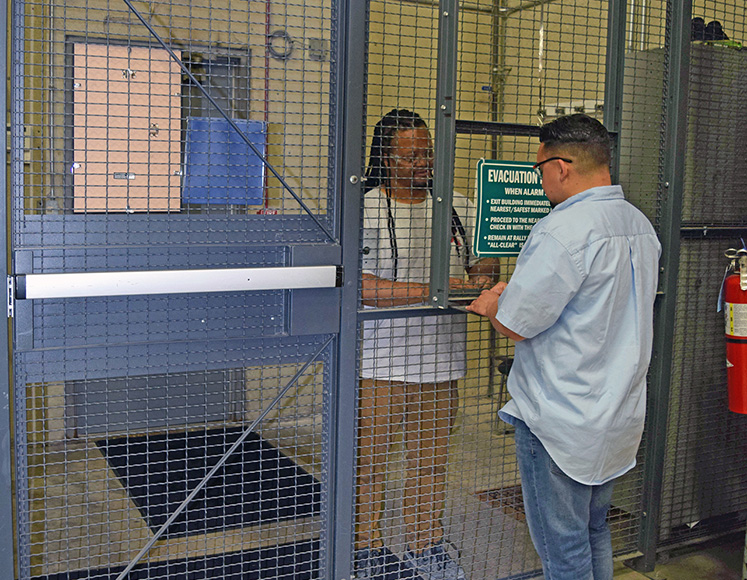 Why does facility security matter?
Facility security aims to keep internal and external individuals aware of routine procedures, sets expectations on both sides, and quickly allows us to recognize a possible threat. In light of recent events, Salco realizes the importance of security awareness and follows these steps to increase the chances of survival in case of a violent attack.
Secure entrances and exits
Monitoring who is an employee or vendor can be difficult in a warehouse setting. A way to limit access is to have designated doors secured with a card reader or a coded keypad. Every employee should recognize the role they play with external vendors and what the interaction procedure entails. No longer are non-employees allowed to make it past an entrance without presenting some form of credentials.
Post evacuation signs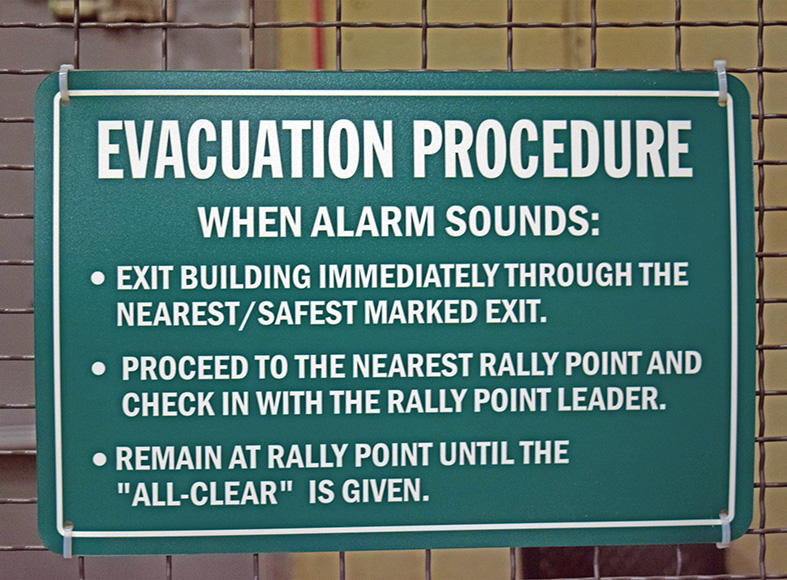 Combined efforts from the SERT (Salco Emergency Response Team) and the Salco Safety Committee have resulted in evacuation signs near all entrances and exits. This serves as a useful reminder on procedure practice, and to help employees reach designated rally points.
Provide employee training
Helping employees and management understand the importance of responding effectively,in the event of an active shooter in the warehouse is key to saving lives. Salco provides ADP safety courses to all its employees. Employees can learn how to recognize and identify a threat, allowing them to think quickly on their feet.
Value employee's wellbeing
Help your team members chances of surviving a violent workplace attack by educating everyone at your facility!
4. Improve Signage and Designated Floor Markings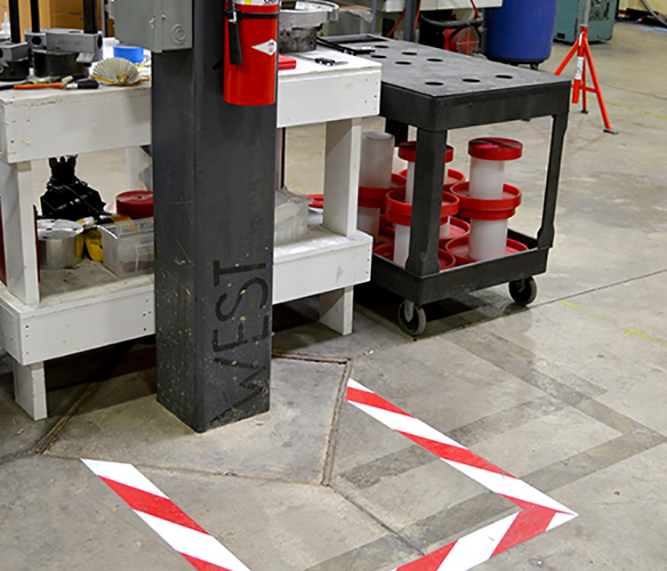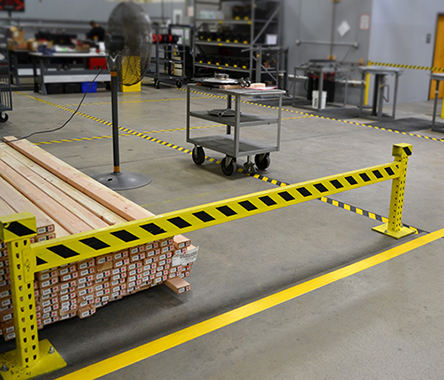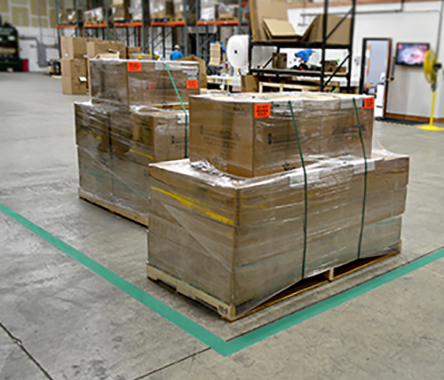 Salco has adopted a color-coded floor marking system to extensively mark off its designated/restricted areas. Doing this can improve warehouse conditions in many ways.
Traffic Flow
Designated floor markings allow employees to see where they can and cannot go, and keeps them out of restricted areas. Several products produced at Salco go through many stages such as: receiving, storing, production, testing, inspecting, and shipping. These markers improve efficiency by allowing technicians to know what stage of production the product is being held in.
Safety
Safety markings highlight, keep clear, and draw attention to essential safety equipment. For example: fire extinguishers, first aid kits, AED, and eyewash stations.
5. Safety Response Carts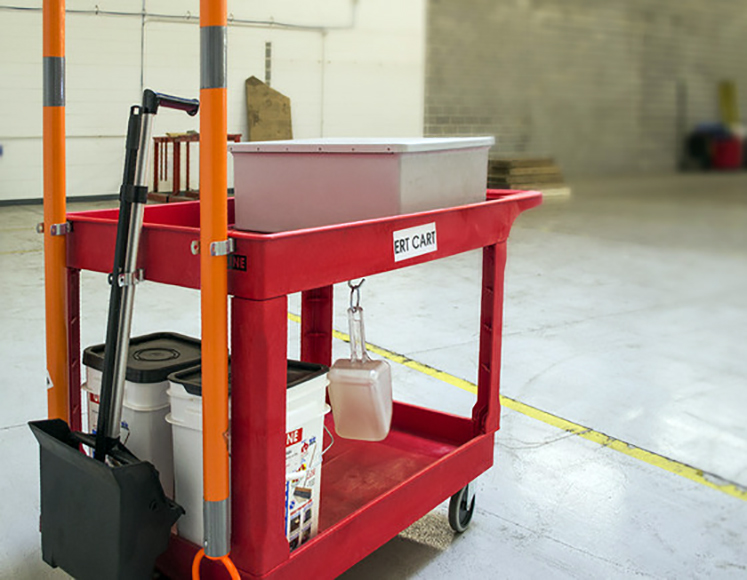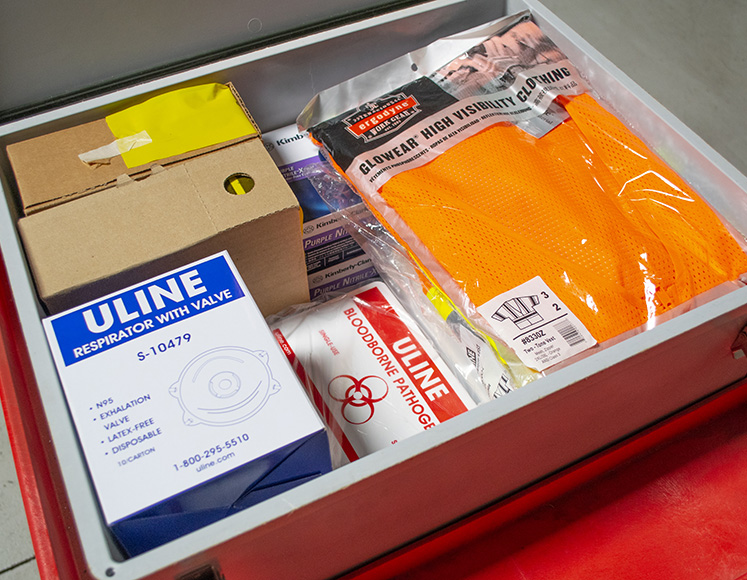 We always remain prepared to act quickly in the event of an employee emergency. Having an Emergency Response Safety Cart readily accessible is vital for administering time-sensitive treatments for first aid situations such as burns, cuts, CPR, sprains, fractures, pain relief, and allergies.
What is an Emergency Response Safety Cart?
Emergency Response Safety Carts are a mobile prompt care solution for emergency situations occurring in the workplace. Per the recommendation from our emergency training provider, Able First Aid, our carts are equipped with a blood-borne pathogen kit, a burn kit, Safeskin purple nitrile gloves, Class 3 deluxe hi-visibility safety vest, an organic vapor respirator, beaded security ties, a roll of barricade tape, four traffic cones, a traffic cone bar and a 20lb pail of Quicksorb along with a broom and dustpan for cleanup.
Implemented at Salco Products
The Salco Emergency Response Team, responsible for promoting and maintaining a safe and healthful workplace, has implemented the placement of these Emergency Response Safety Carts throughout our facilities.
Thank You
Thank you to all the employees who make safety a priority each and every day. Salco could not have reached this milestone without your commitment and dedication to ensuring a safe work environment for all.