Baier Manway Covers
A purpose-built modern solution for the railway Tank Car Industry.
1. Read Our Whitepaper

How the challenge for a better manway design was met. Download our whitepaper here.
2. Baier Manway Webinar

Watch the FREE Webinar recorded July 21, 2021 which offers an in-depth discussion into this exciting new innovation.

Watch here

.
3. Contact Salco

Contact your account manager or our customer support department for more details.

Contact us

.
A Purpose-Built Modern Solution
Baier's Single-Bolt Manway cover assembly represents a purpose-built modern solution for the railway tank car industry. It combines superior sealing with ease-of-use and cost-saving features to allow operators to safely and efficiently secure the tank car manway nozzle opening and avoid non-accidental releases (NARs).
The Baier® Single-Bolt Manway cover assembly has been designed to eliminate common tank car manway problems. It is quick, strong, durable and cost-effective.
More than two years were spent designing, testing and perfecting a purpose-built manway cover assembly that is nothing short of game-changing — a design so revolutionary we patented its unique features.
The Baier® Single-Bolt Manway is AAR approved – E152106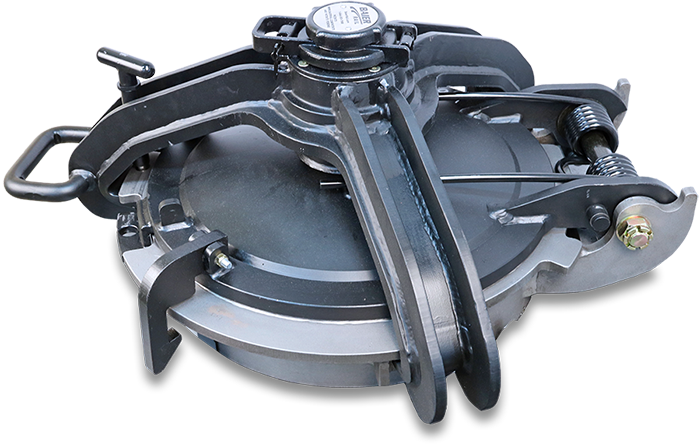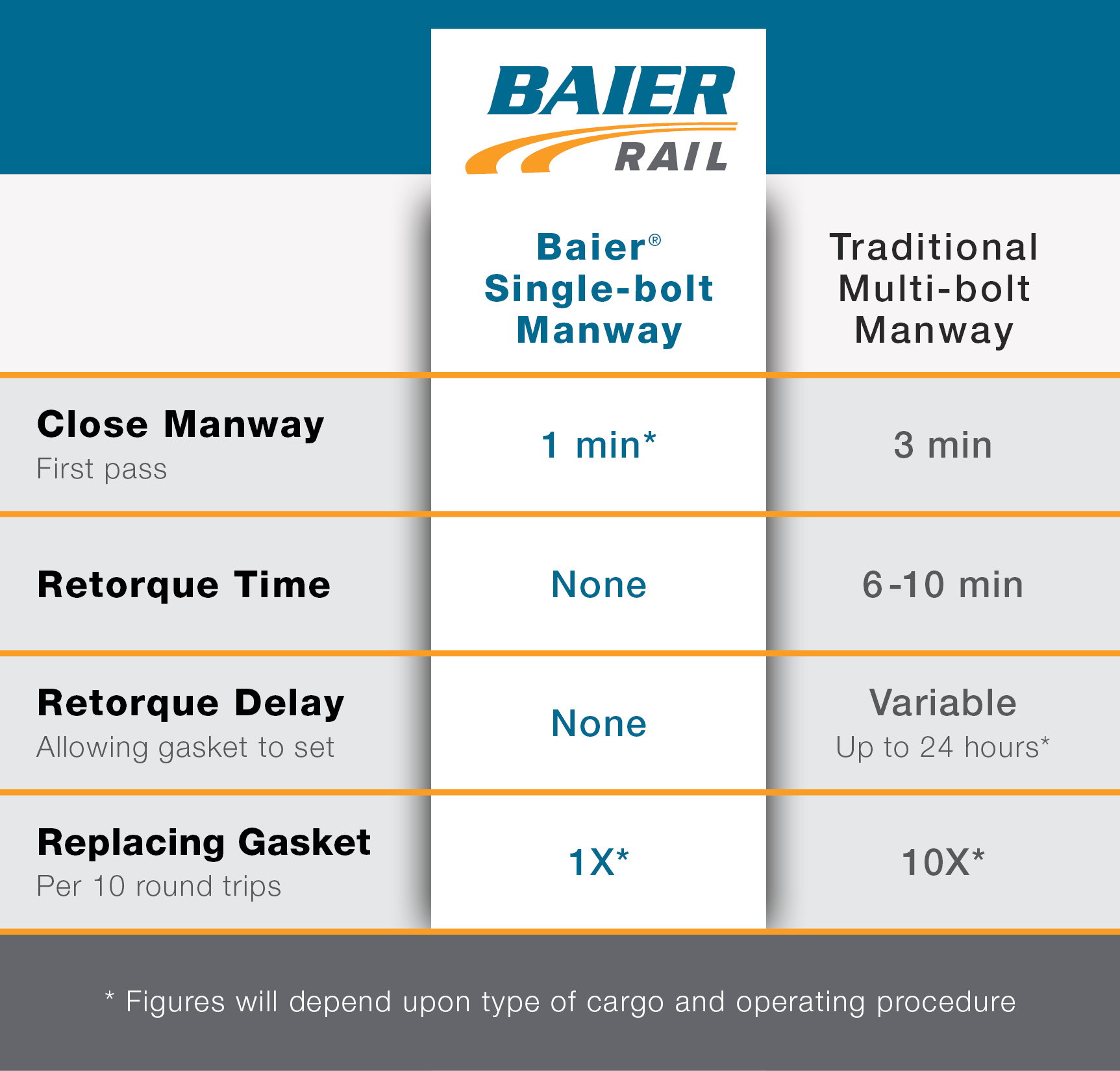 The Patented Baier® Manway
The Baier® Single-Bolt Manway has a unique solution for sealing the tank car manway. The patented Baier® system is fundamentally different from all other designs. Our patented single ram-bolt and strongback design centrally applies force which distributes equally around the cover. There are no troublesome eye-bolts, no unequal loading. The operator can create a perfect seal in one quick operation with simple hand tools. No re-torqueing is needed. No special sockets or tools.
The Baier® O-Ring Sealing System
The real secret to the success of the Baier® manway lies in our patented O-ring sealing system: instead of squeezing a flat gasket to achieve a seal, it uses an O-ring positioned between the nozzle wall and the cover sheer ring. This creates consistently uniform compression on the seal. Additional pressure from within only works to the advantage of the system, actually enhancing the sealing force. No other system can make this claim.
Baier® specifies our encapsulated O-ring using Teflon® polytetrafluoroethylene, which can withstand a large number of operational cycles, saving replacement and stocking costs. The gasket material itself is highly resistant to a broad range of chemicals, so that in most cases, only one model will be required.
Feature Highlights
| | |
| --- | --- |
| • AAR Approved Design – E152106 | • Mechanical Cover Opening |
| • Safer 2-Stage Venting | • Single-Bolt Engagement |
| • O-Ring Sealing System | • Retrofit or New Construction Models |