Railcar Lined Fittings Plate
Engineered to extend the lining and eliminate premature failure of the manway and fittings for corrosive rail and tank truck manway systems.
Superior Lining For Superior Service
Engineered to extend the lifespan of the fittings plate and prevent premature failure in corrosive service for rail applications.
Salco's Kynar® coated carbon steel fittings plates are equipped with a fully welded UHMWPE lining, which offers premium protection against corrosion from loading spills or vapor exposure. Leak free serrated sealing surfaces on flanges allow for higher compression/torque vs. rubber lining.
Built To Last
Solid protection for all wetted surfaces.
Fully welded UHMWPE lining and Kynar® coated.
Conforms to Chlorine Institute Standards.
Can be spark tested up to 2000V (coating), 6,000V (Lining).
Works with all conductivity meters.
Serrated sealing surfaces for a leak-free seal.
U.H.M.W. allows for a higher compression/torque vs. rubber lining.
Kynar® coating can be repaired in the field for small areas.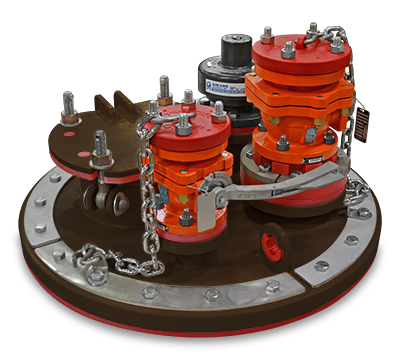 Fittings Plate's UHMWPE Lining